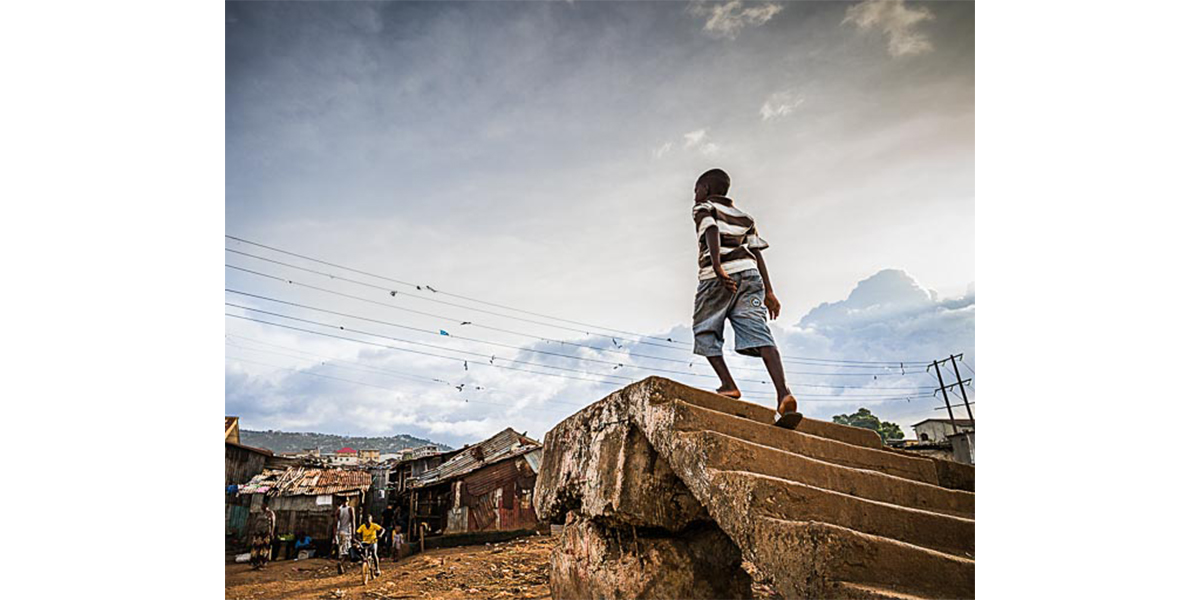 Exhibiting photographer, Sara May will be giving an artist talk at the Leica Store DC on Saturday, September 16th from 1-3pm. This event is free, but space is limited, so please arrive early.
ABOUT THE SERIES -
Post-Ebola media coverage has waned with the control of the Ebola virus. However, the heart of the story continues to inspire—Sierra Leoneans confronting their fears of exposure to regain their sense of place within their communities. During the years of the Ebola crisis, learning one's ABC's meant complying with public health directives to "Avoid Body Contact." In the aftermath of Ebola, many struggled with lingering fears of crowded public areas, yet longed to regain human connections. These photographs examine how the simple acts of re-entering public spaces—visiting friends, going to work, attending school, going to the beach—comprise not only a celebration of community, but a courageous step towards restoring the emotional and communal bonds that have historically defined this country's culture. The exhibit includes images from a long-term project which aims to explore the lives of children orphaned by the Ebola epidemic, specifically Francis Yorpoi, who lost both parents to the disease and aspires to be a photographer like his father was.
Proceeds from print sales will go toward a promotional campaign by Wildfire Media to benefit the We Yone Child Foundation, a non-profit Sierra Leonean organization dedicated to providing sustainable education and care to underprivileged children such as Francis.
ABOUT THE ARTIST -
Sara B. May is a freelance humanitarian photojournalist and social documentary photographer based in Seattle, WA whose work has included post-Ebola Sierra Leone, Typhoon Haiyan in the Philippines, the post-earthquake crisis in Haiti, and the US/Mexican Border. Her work has been featured on PBS Newshour and TakePart.org, and her recent work in Sierra Leone, "After the Crisis" will be featured in the fall 2017 issue of Zeke Magazine. Her images have been featured in solo exhibitions at the Leica Gallery in Seattle, Washington, as well as the Leica Gallery in Washington, D.C. Awards include a finalist designation in Social Documentary Network's 2015 competition "Visual Stories Exploring Global Themes" and Honorable Mention in the 2017 Social Documentary Network competition, "Celebrating the Global Community."